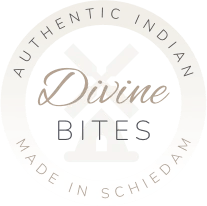 Experiemce the Indian Cuisine
AT ITS FINEST
Food is more than just sustenance. It is instrumental to rituals, traditions, and religious beliefs. It is the bridge that connects people and cultural divides. At Divine Bites, we firmly believe that preparing great Indian food is not about following a recipe. It is a sophisticated art that requires an infinite array of spices, seeds, bark, leaves, roots, and above all, patience and technique to tie it all together.
MENUS ARE BORING
Every week, we make different dishes from different regions of India. There is no fixed menu; thus, you experience some less popular yet super authentic dishes.
ONLY AT STORE
Our Webshop contains a variety of products, but some dishes are not suitable for shipping and are only available at the store. Yet another reason to visit us in person.
100% VEGETARIAN
All of our preparations are 100% vegetarian. We only use plant and milk-based ingredients. No animal fat, meat, eggs, or artificial colours and preservatives.
Meals, Street Food, Drinks
Pani Puri, Samosa Chat, Choley Tikki, and other Street Food.
Exclusive store only sweets – Saffron Jalebi, Gulab Jamun, Ras Malai, Ghewar and more.
Weekend Meals.
Kulfi, Lassi, Masala Chai, and Thandai.
Beautiful | Magical | Gourmet
MITHAI, STREET FOOD, & MORE
Our bodies have an emotional relationship with food. Good food can cheer us up and turn things around on a low day. A bright sunny day in the European weather can only get better with a piece of heavenly Saffron Ras Malai. It is not just great food; it is a scrumptious experience!
Pani Puri is undoubtedly one of the most popular street food in Northern India. The name Pani Puri means "water in bread." It consists of a round, hollow puri shell filled with spicy potato-based stuffing and dipped in a watery sauce (Pani). The preparation differs from region to region, but the basic concept is the same. It is common to see people lining up and gulping 10-15 Puris in a single sitting. Wanna give it a go?
When it comes to Mithai, nothing comes closer to Rajasthani Sweets. Most of our products are available online via our webshop, but some preparations can only be experienced fresh at the store. Sweets Like, Saffron Jalebi, Rabri, Gulab Jamun, Ras Malai, Ghewar, etc., are simply not suitable for shipping. Come by at Divine Bites to experience these fresh off-the-stove preparations.
Samosa and Chai are perhaps the most popular Indian Snack combination. A bite of freshly prepared Samosa with a sip of steaming hot Masala Chai is all you need to make a lousy day awesome. Divine Bites Samosas are prepared fresh using a traditional Rajasthani recipe and authentic Indian herbs. Try it on a rainy day (which, fortunately, is not that rare with the Dutch weather). Rest assured, it will ruin every other snack for you.
It is no longer a secret that Store-bought cold drinks, sodas, and juices are nothing but excess sugar, artificial preservatives, colors, adulterants, additives, and taste-enhancing chemicals. Why not try something healthy with proven positive benefits. Divine Bites Beverages are prepared with traditional Ayurvedic Recipes using all natural ingredients. Try it with caution though, because you will keep coming back for more.
Kulfi is a traditional Indian Icecream that originated in the Indian subcontinent during the Mughal era in the 16th century. Kulfi is not whipped like ice cream; thus, it is a bit denser and creamier. It is typically sold by street vendors, known as Kulfi Wallahs. Like the ice cream trucks in the western part of the world, but usually on a barrow or bicycle cart with a bell. Now available at Divine Bites.
The Indian Cuisine is so vast that it is not possible to wrap it in a menu. Thus, at Divine Bites, we do not have a fixed menu. Every week, we make different dishes from different regions of India. This way you also get to try the products that are not as popular as Paneer or Samosa, but still equally delicious. Needless to say, it also gives another reason to our customers to keep coming back
You are in good company
heart to heart
We are humbled by the kind words and generosity of our guests and customers. This is what keeps us going. No words can describe how thankful we are!
I never thought, vegetation food could be this flavorful. You have to try some to realize what are you missing.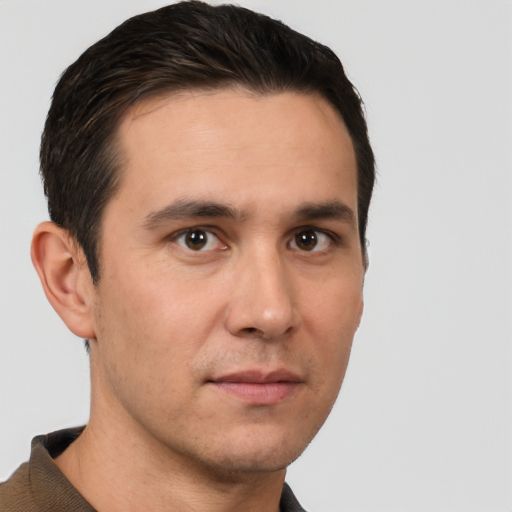 Amazing Snacks, even better desserts. I have been living in Europe for quite some time and I definitely missed Indian desserts here. Not anymore... thanks to these guys.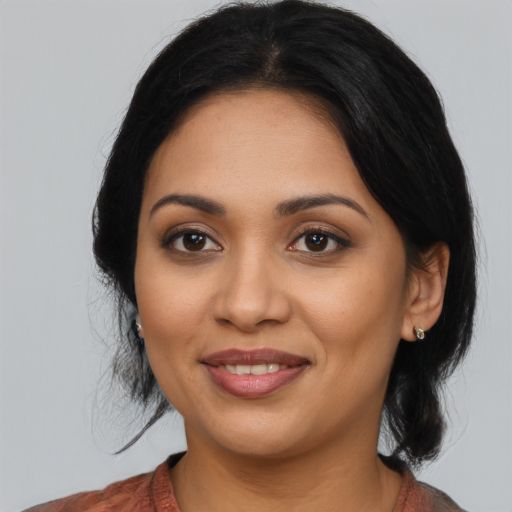 It is easy to be a vegetarian when the food is this great. I can eat this every day!

Authentic Indian
made with in S'dam
We are a Schiedam based startup on a mission to introduce healthy and fresh Indian delicacies to rest of the world. Always made with traditional recipes, exotic spices, and the finest herbs.